About Idaho Hunger Relief Task Force
The Idaho Hunger Relief Task Force envisions that in a state as abundant as Idaho hunger will not exist and works to put public and private resources into action statewide in order to eliminate hunger and provide food security for all Idahoans.
2014 Idaho Summit on Hunger and Food Security
Tuesday, October 28, 2014 at the Riverside Hotel in Boise. Registration is open!
Registration is now CLOSED
If you have questions, concerns or need to discuss your registration, please email: info@idahohunger.org
USDA Healthy Incentives Pilot Final Evaluation Report
September 2014
The Healthy Incentives Pilot (HIP) tested a way of making fruits and vegetables more affordable for participants in the Supplemental Nutrition Assis­tance Program (SNAP). Under HIP, SNAP partici­pants received a financial incentive for purchasing fruits and vegetables. The HIP evaluation used a random assignment research design. Specifically, 7,500 Hampden County SNAP households were randomly selected to partic­ipate in HIP, while the remaining 47,595 households continued to receive SNAP benefits as usual. The final evaluation report presents findings on the impacts of HIP on fruit and vegetable consumption and spending, the processes involved in implementation and operating HIP, impacts on stakeholders, and the costs associated with the pilot.
http://www.fns.usda.gov/healthy-incentives-pilot-final-evaluation-report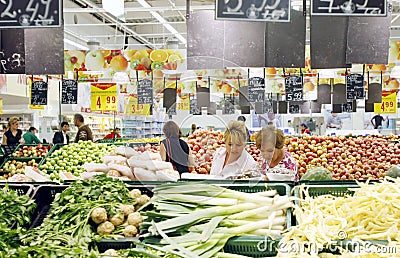 May 7, 2014
BOISE, Idaho - Many schools in Idaho have a new option for lunch. They can offer lunch and breakfast to all students free of charge - if they are high-poverty schools.

Colleen Fillmore, director of the state Education Department's Child Nutrition program, said the so-called Community Eligibility Provision has been tested in other states, and one thing administrators appreciate is eliminating families' applications for free and reduced-price lunches. Also there's no need for cash boxes or lunch accounts.

"Any time you look at something, the pros and cons, this is a 'pro.' It absolutely decreases the paperwork," she said.

The definition of "high poverty" is that 40 percent or more of students have been identified as living in low-income households through other programs. Schools are reimbursed for the costs through the U.S. Department of Agriculture. Schools that implemented the program in previous years saw breakfast and lunch participation increase by up to 25 percent.

Kathy Gardner, director of the Idaho Hunger Relief Task Force, said paperwork isn't just onerous for schools; it also can keep children out of the lunchroom. This new way of managing cafeterias welcomes all students, without stigma for those singled out as "poor."

"This provision allows high-poverty schools to offer nutritious breakfast and lunch to all students at no charge," she said. "Remembering that it's high-poverty schools, we know that these families are struggling to put food on the table at home."

All high-poverty schools in the country can implement the program this year. Gardner estimated that about one-third of all schools in Idaho qualify.

Details on CEP for Idaho are online at sde.idaho.gov.
Deborah Courson Smith/Deb Courson Smith, Public News Service - ID
- See more at: http://www.publicnewsservice.org/2014-05-07/hunger-food-nutrition/new-option-for-many-id-schools-lunch-without-the-paperwork/a39205-1#sthash.Y6tLffgw.dpuf
SUPPORTING PARTNERS
The Idaho Hunger Relief Task Force gratefully acknowledges the ongoing support of our work by the Food Research and Action Center, Mazon and Share our Strength.
CONNECT WITH US